Voted "BEST OF THE BEST" By Readers Choice Awards "THE SHARON HERALD"
CCTV  VIDEO  INSPECTION
We purchased our first sewer line video inspection outfit in 1998. We now own and operate many camera units and service Western New York, Eastern Ohio, Western Pennsylvania and Northern West Virginia. Our cameras are used to inspect the condition of many types of pipe and can locate the depth so if a repair is needed, you know exactly where to excavate. Many contractors and municipalities use us for just that reason. Why replace an entire lateral, branch line or sewer main when a spot repair is all that is needed.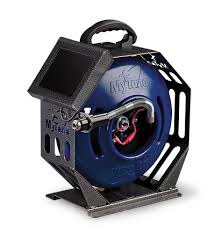 1-1/8″ Head Push Camera – Used for smaller 1-1/2″ & 2″ pipes for lengths up to 85′. Soon to be replaced with the COLOR version.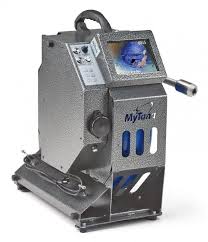 1-1/2″ Head, COLOR SELF~LEVELING, Push Camera – Used for 3″ to 6″ pipes        for lengths up to 200′. You can watch the action LIVE by WiFi. This camera can send video wireless to your phone or tablet and you can record it along with us…at the same time.
2-1/8″ Head, COLOR SELF~LEVELING, Push Camera – Used for 4″ to 12″ pipes. We can attach this to one of our Hydro Jet Trucks and inspect and clean 400′ of pipe at the same time.
 
100% portable for Municipal 6″ to 36″ pipes for lengths up to 650′ in town or for off road backwoods sanitary and storm sewers where a normal truck or van cannot access. The entire unit can be loaded onto a 4 wheeler or Gator to get to those pipes that haven't been able to be inspected since they were installed.

4″ PVC Sanitary Sewer Clog
" Do you have a project that you need completed? Not sure how to do it? Call us. If we can't help you, we can put you in touch with those who can ! "
      

STERLING Drain D'Rooter

~WHATEVER IT TAKES !